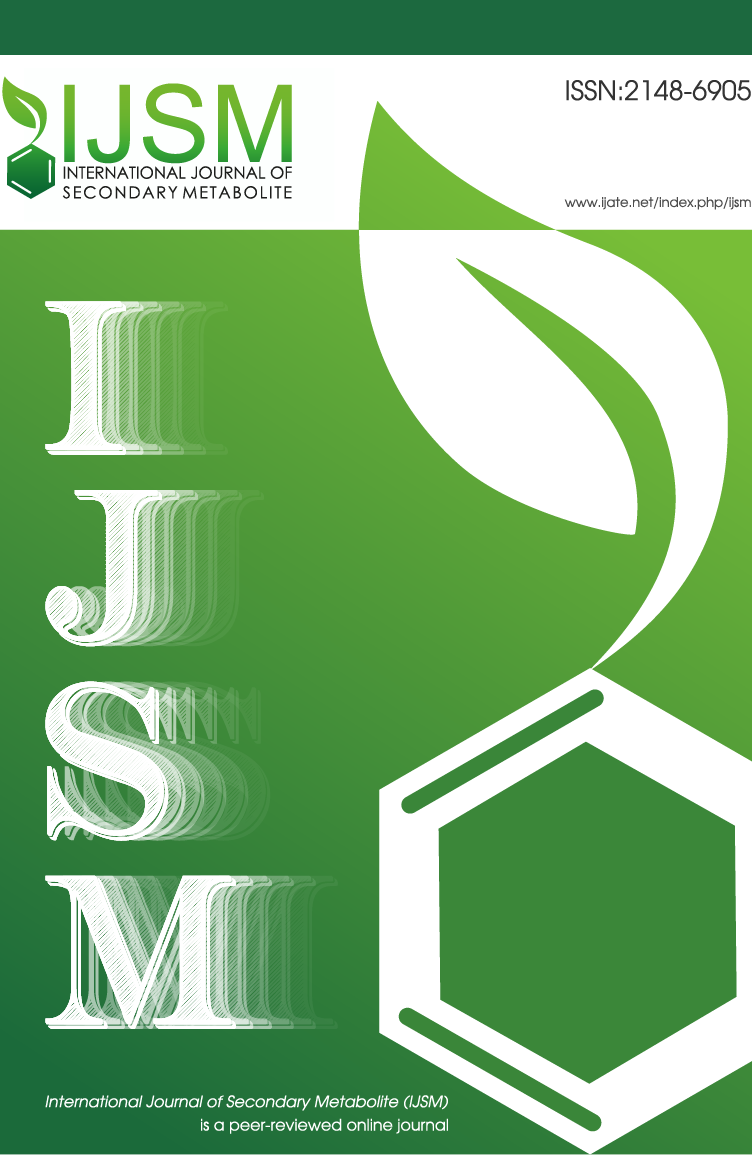 International Journal of Secondary Metabolite (IJSM) are open-access, peer-reviewed academic journal published electronically. The goal of the journal is to improve the research culture and help knowledge spread rapidly in the academic world by providing a common academic platform. IJSM publishes 4 issues per year starting from 2018 and accepts English language manuscripts covering all areas of plant biology (medical aromatic plants, plant physiology, biochemistry, plant chemistry, allelopathy, plant hormones, secondary metabolites, plant biotechnology, antioxidant, bioinformatics.
IJSM are available online for free at http://dergipark.org.tr All responsibility for the scientific content and statements in an article published in IJSM belongs to the authors. Assessment and Publication All manuscripts submitted to the journal undergo preliminary evaluation for their compliance with the instructions for authors, language, contribution to science, and originality. Manuscripts that are evaluated as insufficient or noncompliant with the instructions for authors may be rejected without peer review. Subject Editors and referees who are expert researchers in their fields assess scientific articles submitted to the journal. A blind peer review policy is applied to the evaluation process. The Editor-in-Chief, if he/she sees necessary, may assign a Subject Editor for the article or may conduct the scientific assessment of the article himself/herself. Editors may also assign referees for the scientific assessment of the article and make their decisions based on reports by the referees. The Editor-in-Chief makes the final decision regarding the publishing of the article. Articles are accepted for publication by the Editor-in-Chief in accordance with the journal's instructions for authors. Authors can access these instructions online by the journal' websites. Articles are accepted for publication on the understanding that they have not been published and are not going to be considered for publication elsewhere.

There is no submission or publication process charges for articles in IJSM.